Francesca Ioculani
Advocate before the Higher Jurisdictions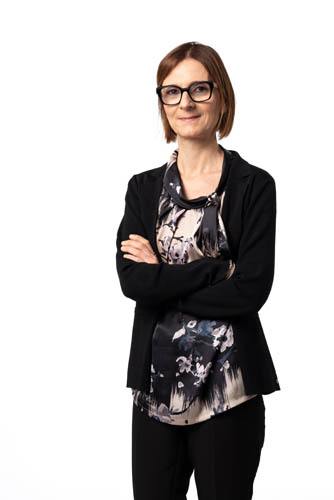 Lawyer authorised to practice before the Italian Supreme Court and the Italian Council of State
Francesca Ioculani, lawyer specialising in civil law at the Court of Rome, graduated in Law from LUISS University in Rome, with a final dissertation in Civil Procedure entitled "Questioni di giurisdizione e competenza nel procedimento cautelare" ("Establishing jurisdiction in precautionary proceedings") .
During her legal traineeship, she investigated the institutional aspects of civil law (properties, obligations, and contracts) and broadened her knowledge of contract and company law as well as of inheritance law.
She has also assisted clients with separation and divorce matters and provided legal advice on all kinds of issues related to the protection of personal assets, family agreements and donations.
Specialising in company and banking law, as well as inheritance and succession matters, and always striving to keep up-to-date with the latest legal and juridical news, for over 20 years she has been an example of dedication and professionalism both in and out of court.
Over the years, she has developed specific expertise in civil and professional liability, tenancy, bankruptcy, labour law and enforcement actions.
She constantly works hard to investigate how new regulatory policies affect the profession of lawyers, and consequently, the relationship with their clients.
Doing her very best and putting in one hundred percent in her job is her highest priority.
Francesca Ioculani is registered with the Association of Insolvency Practitioners of Rome. She has been assisting the Local Company for Public Residential Construction (ATER) since 2017 and was admitted to the Register of Higher Courts Advocates in 2018.
She believes in knowledge, expertise, and in vigorously defending the interests of her clients!
Contatti
Telefono: +390689418992 - +390689418993
E-mail: info@studiosalata.eu
I Social